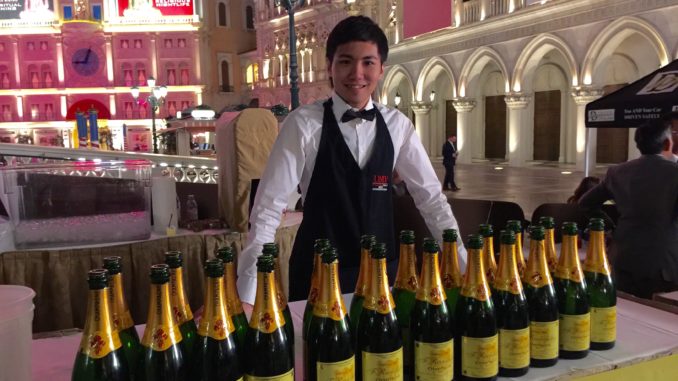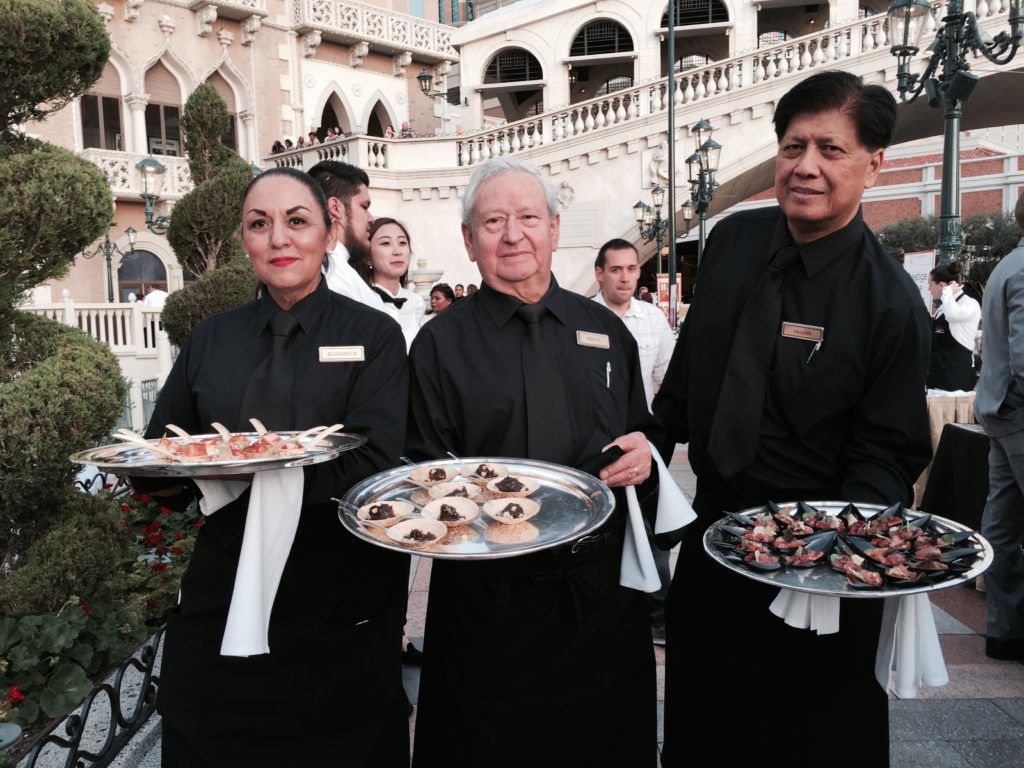 By Dianne R. Davis and Burt Davis
Las Vegas loves a party. And Las Vegans love to support worthy causes too. UNLVino guests will be able to "take a sip for scholarship" with generous food tasting opportunities on March 30 through April 1, 2017 at this highly anticipated three night annual event in support of UNLV's William F. Harrah College of Hotel Administration.
Three evenings of events – celebrating 43 years of hospitality excellence – including Bubble-Licious, Sake Fever and the Grand Tasting – will continue  Southern Glazer's Wine & Spirits of Nevada's mission to rally the Las Vegas community in support of the  UNLV's William F. Harrah College of Hotel Administration  Tickets are on sale for Nevada's original wine and culinary festival at UNLVTickets. 
UNLVino will also continue its tradition of recognizing hospitality industry leaders with the Dom Pérignon Award of Excellence. Bar Rescue star Jon Taffer, who is headquartered in Las Vegas, will be honored by UNLV hospitality students during UNLVino "Take a Sip for Scholarship" events. There are three opportunities to support UNLV students and enjoy spectacular events: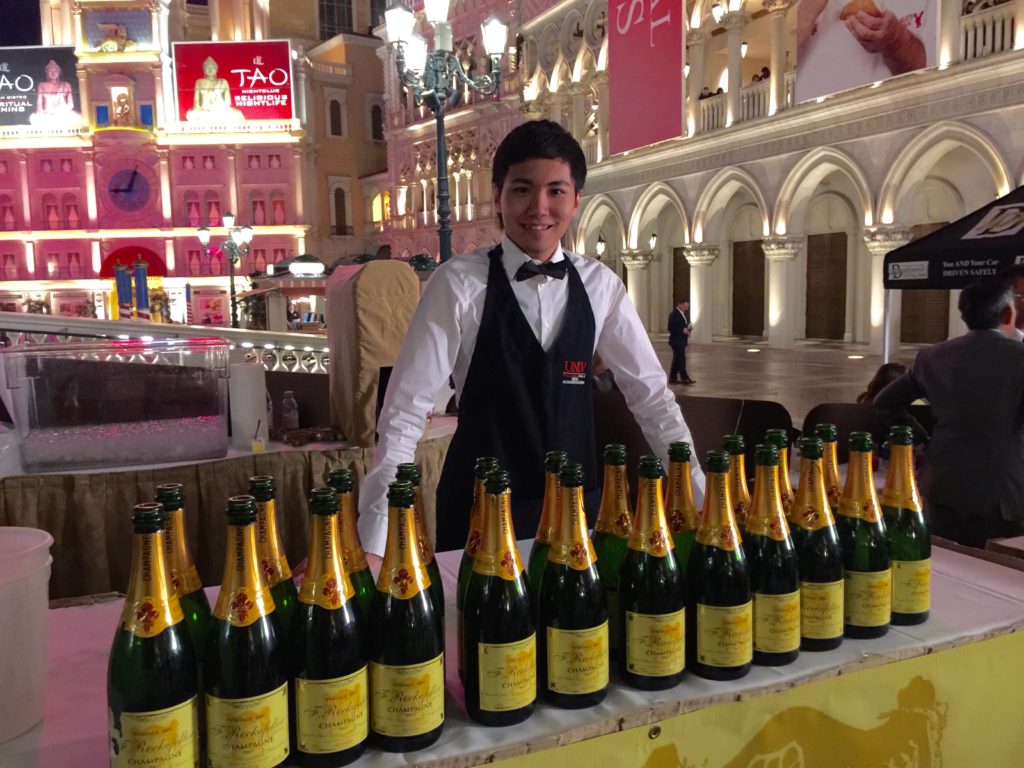 Bubble-Licious at The Venetian Las Vegas' Doge's Palace Plaza – Thursday, MARCH 30, 7-10 p.m.
To kick off the festivities, UNLVino will uncork a variety of champagnes and sparkling wines at Bubble-Licious under the stars at The Venetian Las Vegas'® Doge's Palace Plaza. A fan-favorite event, Bubble-Licious guests will enjoy small plates from The Venetian and Palazzo's outstanding collection of restaurants.Tickets are $100 Iin advance and $125 at the door.
Sake Fever at Red Rock Casino Resort & Spa – Friday, MARCH 31 7-10 p.m.
East meets West as UNLVino brings back the beloved Sake Fever to Red Rock's scenic pool. The evening will showcase a variety of sakes, Japanese spirits and cocktails, plus cuisine from some of the city's top restaurants.  Tickets are $75 in advance and $100 at the door.
The Grand Tasting at Paris Las Vegas  – Saturday, April 1 7-10 p.m.
Returning to Paris Las Vegas' ballroom, UNLVino's time-honored Grand Tasting will delight guests with an unrivaled collection of premium beverages as the weekend's main event indulges guests with delectable cuisine from UNLV's culinary students and celebrated Vegas restaurants. Tickets are $100 in advance and $125 at the door.
 UNLVino was cofounded in 1974 by the William F. Harrah College of Hotel Administration and Southern Wine & Spirits of Nevada, the two organizations which continue to sponsor it today. Over the past four decades, UNLVino has raised several million dollars for scholarships and other academic developmental needs of UNLV students. UNLVino is differentiated through hands-on student experiences at all levels of event planning, execution and promotion, as well as the impactful funds raised each year – all testaments to the celebratory weekend's broader purpose – scholarship.
Purchase tickets at UNLV tickets or by calling 702-739-3267